Powderhound Sled Dog Harnesses
We are now able to offer freight harnesses here in the UK made by Jen Effler in Wisconsin, USA.
Jen has been making harnesses for several years and has perfected a design that is comfortable and give the results in the weight pull chute and out on the trail. We have been bringing in harnesses for a couple of years and I have been using these on my own dogs. Primarily bought for weight pull, I have now converted to using these freight harnesses out on the trail instead of the traditional x back harnesses extremely successfuly. These harnesses are extremely hard wearing and can be machine washed after use to bring them back looking as good as new.
We often have standard size harnesses in the UK ready for sale or it is possible to get a custom harness made in a variety of colours and sizes at no extra cost. Orders can be made via myself and payment made via Paypal. Cost of a harness is £50 plus £10 p&p.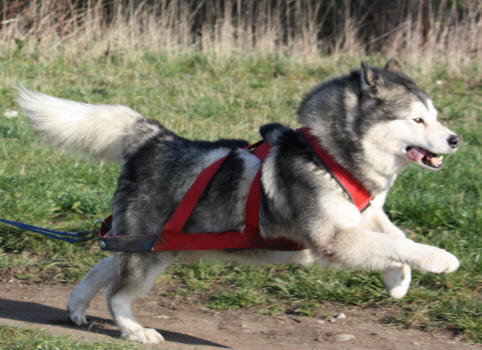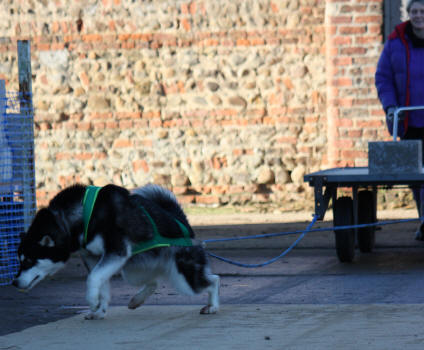 © Designed by Amaqqut Malamutes. No part of this website may be reproduced without permission.