SPIRITRUN TIKA
"TIKA"
30/11/99 - 6/7/13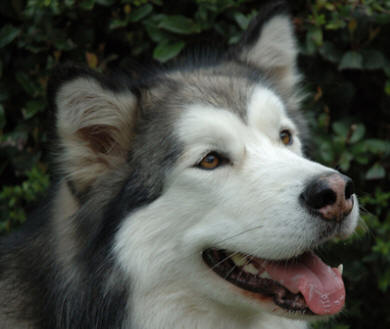 Sadly, we lost Tika in 2013. We miss her so much.
Tikaboo as she is affectionately known, came to join the family in September 2004. Unfortunately, her previous family could no longer keep her and after a plea for a new home from her breeder, we arranged a trip down to Salisbury to meet her. It was obvious that the boys loved her and so we made the trip back to Yorkshire with our 3rd Mal.

On arriving home, she bolted from the car and by the time we caught up with her she was firmly settled on the sofa - so much for the "no dogs on the furniture" rule!

Since then she has learned to twist us around her little paw. The boys adore her and we have been taught to pander to her every whim! She is a beautiful girl and has a strong character. She has worked in harness alongside the boys and enjoyed it, but the sofa is her favourite place. She gained the Kennel Club Good Citizen's Bronze Award but her excellent training was already in place when we got her.

Tika has a high prey drive so it's safer to keep her away from small furries, but she loves people, especially those carrying food! Tika is enjoying her retirement, digging holes and swimming in the local lakes. She lives her life with a smile on her face, such a beautiful girl.
List of achievements:
KC GCDS (Bronze) - KC Good Citizen Dog Scheme Bronze Award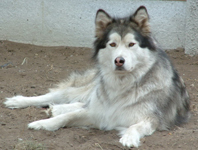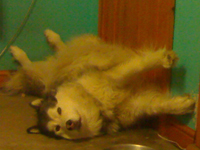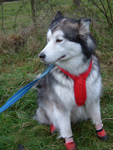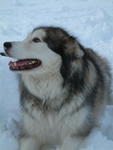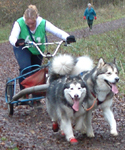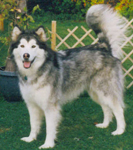 © Designed by Amaqqut Malamutes. No part of this website may be reproduced without permission.